The Summit Companies is a family of individual companies dedicated to providing affordable and relevant strategic guidance and solutions to businesses and not-for-profit organizations. The structure of Summit is unique and has been tailored to be the needs of organizations in our market. Each individual company within the Summit family focuses on a unique area of business strategy, allowing that company and its team to provide focused consulting and solutions where needed. Each company is further staffed by consultants and support staff with relevant business experience, training, and education in that field. In addition, the companies are further structured to be able to efficiently deliver comprehensive integrated solutions for clients who can benefit from guidance and support in more than one facet of business operations.
Since Summit was founded in 2005, it has greatly expanded the scope and focus of its operations. During that time, it has moved to larger offices, added additional locations, and grown exponentially in terms of the size of its team. During that time, however, much has stayed the same. Summit has endeavored to display the same commitment today to providing our hundreds of clients with value that we did when we had only a handful of clients. We also have worked hard to protect the values that we feel are at the core of our character and vision. Furthermore, we have always returned to a mission that communicates our path to delivering a lasting impact in our community. Even as that mission has been clarified and updated over the years, the message has stayed the same.
Our mission is to provide qualified individuals with the opportunity to meet their professional and financial goals through providing organizations with the guidance and support necessary to maximize their potential.
We invite you to come learn more about how we are trying to carry out that mission today and to challenge us to show you how it shapes the services and products that we provide and how it guides our relationship with each of our individual team members. We are proud of how far we have come and grateful for the many blessings and opportunities that we have experienced along the way, but we are even more excited about where we are headed. We hope that you will allow us to share that vision with you and consider how you might be able to benefit from being a part of it.
Dick Brabham
Dick has over 35 years professional HR leadership experience in industry, plus several years consulting experience. Dick brings an extensive background in HR strategy and execution, including job selections,recruitment and retention, staff development, mediation, conflict resolution,compensation, HR information systems, HR policy development and legal compliance to Summit and its clients. During his career he has demonstrated success in negotiating win-win solutions, assessing and developing key talent, and developing corporate policies, organization design, and advanced workflows.
Dick's passion is to help clients align their employment practices with business strategy to achieve extraordinary results. This alignment includes optimizing the Employee Value Proposition, a key component in recruitment and retention of top talent. He utilizes performance consulting methods to help clients identify the real issue, so that the right solution can be developed and implemented.
Dick has a BS in Business Administration and MBA in Management from the University of Tennessee, Knoxville. He also holds a lifetime Senior Professional in Human Resources (SPHR) certification. Dick and his wife, Patti, reside in Knoxville and have two grown children and three grandchildren. They are active in the Episcopal Church of the Ascension, where they serve as Eucharistic Visitors.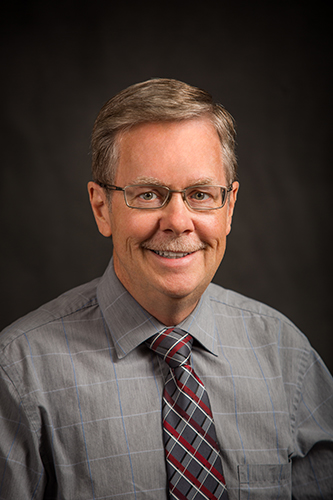 Curt Henry
Curt is a seasoned business executive with seven years general management experience and over 20 years in domestic and international marketing and sales. In 2000, Curt was chosen to lead the turnaround of a local manufacturing company with struggling product lines. Over the next six years, Curt and his team increased revenues from $9.3 to $16.2 million, improved both profit margins and cashflow significantly, and increased both productivity and product quality. Curt's leadership resulted in improved employee morale and a significant reduction in personnel turnover.
Curt and his wife, Linda, have been married for 37 years. They have three adult children; Scott, Mark, and Lauren. Living in Greeneville, Tennessee, Curt has been Commissioner of the Boy Scouts of America, Board Member of Hands on Museum, Board Member of Kiwanis, President of the board for The Capitol Theatre of Greeneville, and a Deacon at his local church.
A graduate of Robert Morris College in Pittsburgh, Pennsylvania with a Master of Science in Business Administration and Pennsylvania State University with a Bachelor of Science in Electrical Engineering, Curt is passionate about helping local business leaders improve their business results, generate more jobs for the community, and regain balance in their lives.
After 30 years of increasing contributions in publicly held businesses, Curt decided to form his own company to share his experience and knowledge with other private business leaders in the community. In May of 2007, he was awarded an ActionCOACH Business Coaching Franchise where his focus is to help like-minded business owners build their businesses, increase their contribution to the community, and achieve their full business and personal potential. In June of 2012 Curt became part of the Summit Companies joining a team of executive consultants helping businesses in a variety of fields.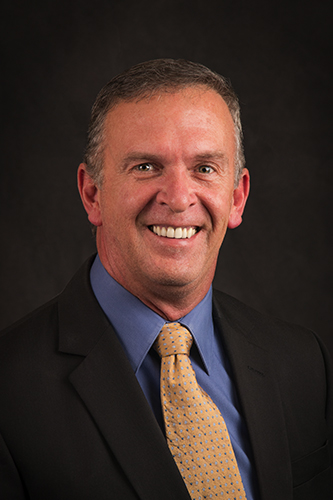 Scott McPhail
Scott comes to The Summit Companies after a long career in the restaurant and hospitality industry, where he served in various operational and supervisory management positions. His leadership and skills propelled his unit to a company "Restaurant of the Year" designation along with "General Manager of the Year" in 2009. After receiving his B.S. in Business Administration from Kaplan University, he obtained a MBA from King College with a dual concentration in Human Resources Management and Finance. He obtained his Professional in Human Resources designation (PHR) in 2014, and recently acquired certification in Training for Intervention Procedures (TIPS), a state-mandated course in responsible alcohol service for restaurant staff.
Originally from southeast Tennessee, Scott now resides in Bristol with his wife, Melissa. His family includes three sons and a grandson. They are members of Fellowship Chapel in Bristol, VA, where Scott and Melissa's service to God includes the men's prayer breakfast ministries, teaching Sunday school, and choir.
Scott feels that one of the most over-looked areas of opportunity in small business is the restaurant operator/owner, who could benefit from operational and personal growth consulting with a relentless focus on team-building and staffing-for-success.
John Sanslow
John comes to Summit with over 30 years of experience in sales, marketing, management and business development with 27 of those being in various sales and management positions with an international Fortune 100 company.Prior to assuming his current position with Summit, John was Area Vice President for a telecommunications infrastructure company where he managed all business development and marketing activities within the Southeast region. John has a B.A in Education from Berea College, Berea, KY and has done additional graduate work at the University of Virginia. Johns work at Summit will focus on strategic business management consulting while concentrating on helping clients reach optimum results within their business operations with the vast array of services offered by Summit.
John is a native of St. Paul, VA and currently resides in Bristol, VA with his wife Beverly. They have two adult sons, Craig and Kent. Locally he has served on the boards of the Children's Advocacy Center of Bristol and Washington County, the Bristol Youth Services Board and was a founding board member of the Tri-Cities Affiliate of the Susan G. Komen Race for the Cure. He previously served on the boards of Samaritan Inn and CASA while living in McKinney, TX. He is also a former president of the Kiwanis Club of Bristol, and past chairman of the Bristol, VA Planning Commission and Board of Zoning Appeals. He currently serves as a member of the Bristol, VA Industrial Development AuthorityJohn and Beverly are members of Euclid Ave. Baptist Church where he is a deacon and is involved in numerous leadership capacities of the church. He enjoys traveling, hiking and mountain biking.
Eric Fields
Eric brings many years of experience working with businesses and not-for-profit organizations to Summit. After working in cost accounting for a manufacturing company throughout college, Eric began his career after graduation in commercial risk management. In 2005, Eric became a Certified Public Accountant and soon after founded the Summit Companies. In addition to working with a wide range of clients at Summit, from start-up companies to municipalities and large corporations, Eric also joined in the faculty of the Society of Certified Insurance Counselors in 2008. Since then, Eric has lectured to over a thousand agency managers and risk management professionals across the country. Eric's professional focus is on assisting organizations with designing and implementing strategic plans both at the organizational and divisional levels.
Eric has a B.A. in Business and Economics from King College, graduating Summa Cum Laude with concentrations in Accounting, Economics and Finance, and International Business and earned his Master's Degree with a concentration in Organizational Leadership. In addition to being a licensed Certified Public Accountant, Eric has also received his Charter Global Management Accountant, Senior Professional of Human Resources, Certified Risk Manager, Certified Insurance Counselor, Contractor's Risk and Insurance Specialist, Chartered Work Comp Executive, Associate in Fidelity and Surety Bonding, Accredited Advisor in Insurance, and Certified Quickbooks Advisor designations.
Eric lives in Bristol with his wife Anita. Locally, Eric has served on the Boards of the Bristol Family YMCA, Bristol United Way, Healing Hands Health Center, and Bristol Rotary club, is a past president of the State of Franklin Track Club, the Bristol Rotary Club and is Executive Director of the Haitian Support Alliance. He also sits on the President's Roundtable and the Alumni Council at King College.